sevenis7
Inflatable Neck Pillow
Regular price
$33.77
Sale price
$74.00
What people are saying about the
Inflatable Neck Pillow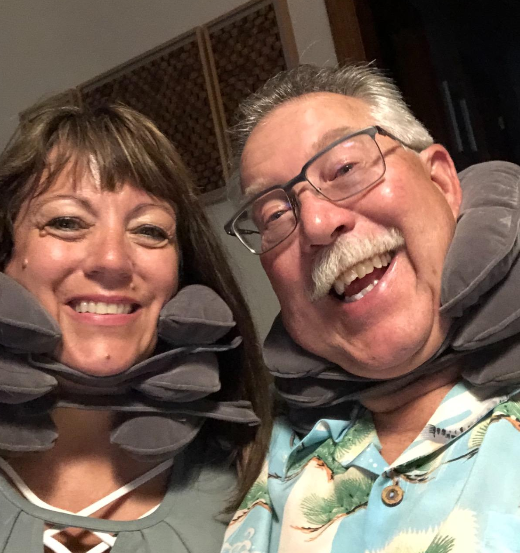 "I recommended this product to my parents after I started using it to help relieve pain from a back injury and they love it! They love how it's comfortable and easy to use."
⭐⭐⭐⭐⭐- Bryan L.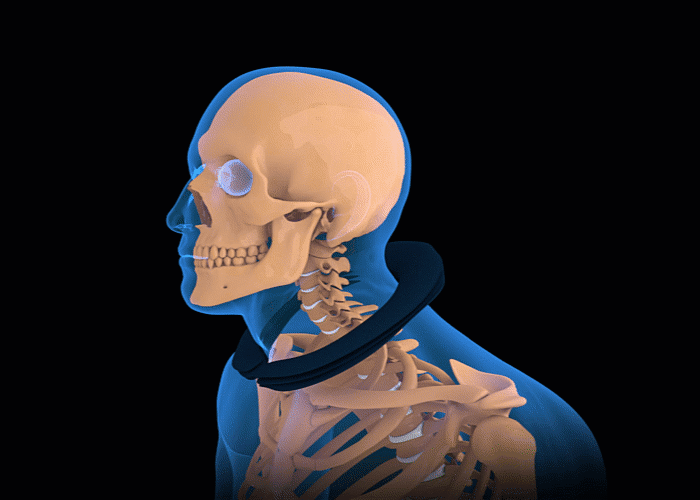 What is the
Inflatable Neck Pillow?
Have you ever suffered from a pinched nerve or shoulder pain that just won't go away? You're not alone.
Millions of adults suffer from back, neck, spine, and nerve pain. The Inflatable Neck Pillow helps with those issues FAST! Our device helps promote optimal spine alignment that relieves built-up tension in your nerves and muscles for long-lasting relief. 
All you have to do is place the brace around your neck, pump up the brace to the desired inflation, and enjoy the comfort and relaxation in your back, neck, and spine!
To use it, all you have to do is:
1. Place the device around neck.
2. Adjust the Velcro straps to fit your neck.
3. Inflate the brace using the pump until it sits comfortably around your neck.
4. Use it while at home, at work (great for sitting at the computer!) or travelling.
5. To deflate, after the treatment, press the safety ball up into the raised cavity which allows the device to deflate, then remove the device.
What are the benefits of the
 Inflatable Neck Pillow
☑️ Relaxes tense muscles and nerves
☑️ Relieves pain WITHOUT the need for surgery
☑️ Soft AND adjustable so it fits your neck perfectly
☑️ Corrects posture if used regularly

☑️ Feel healthy and mobile again!

☑️ Reduces muscle, joint, and nerve spasms

☑️ Increases blood circulation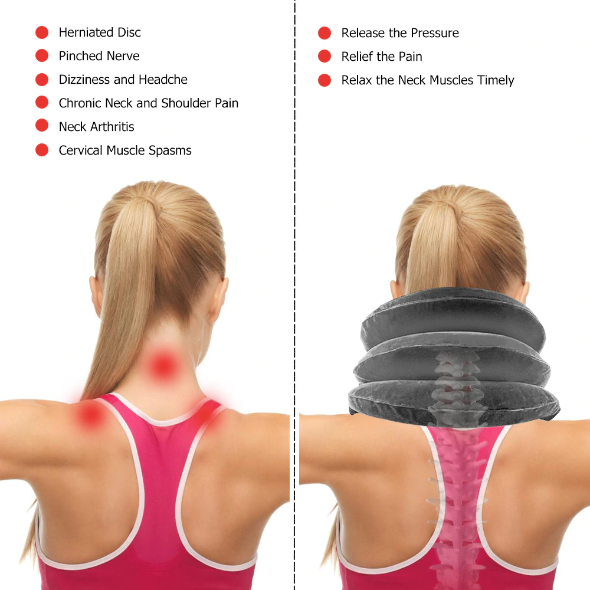 What people are saying about
the Inflatable Neck Pillow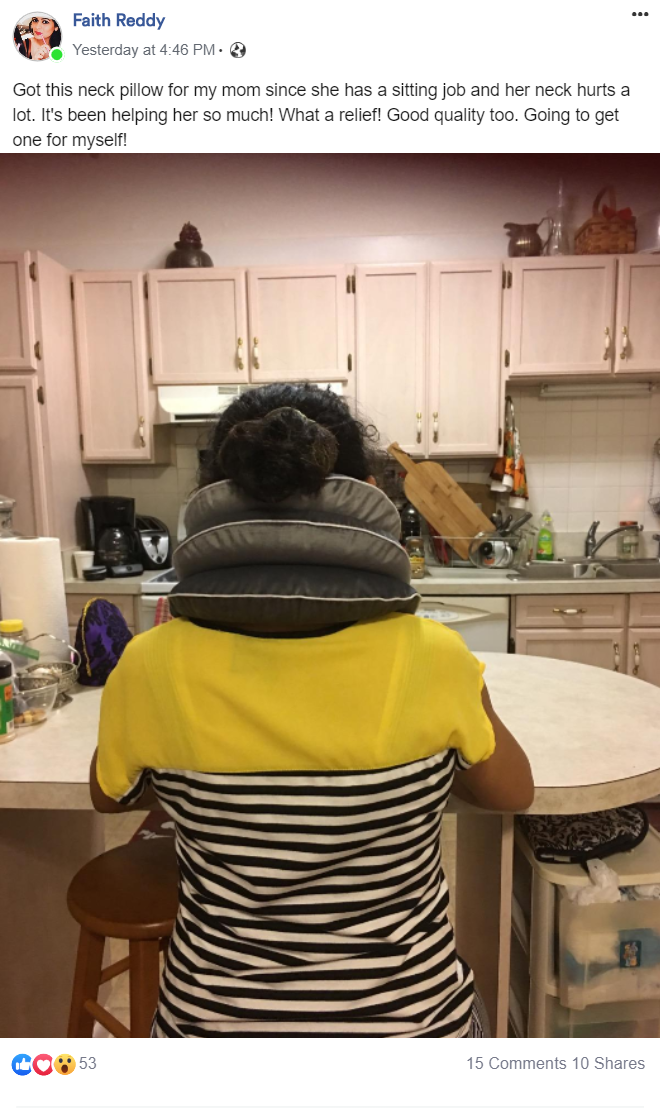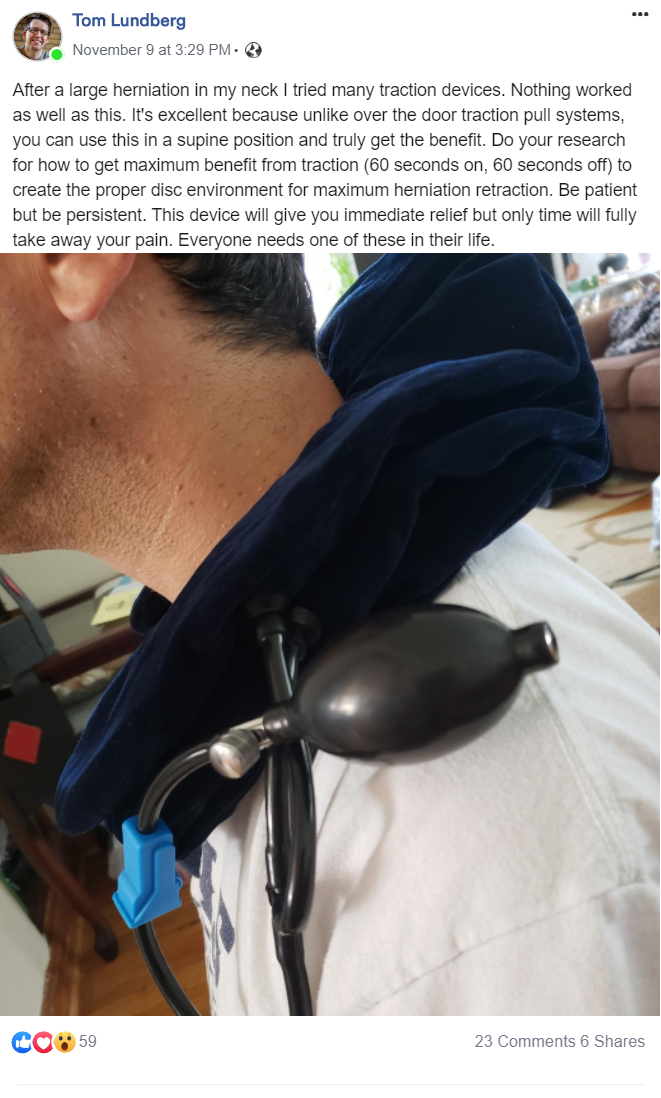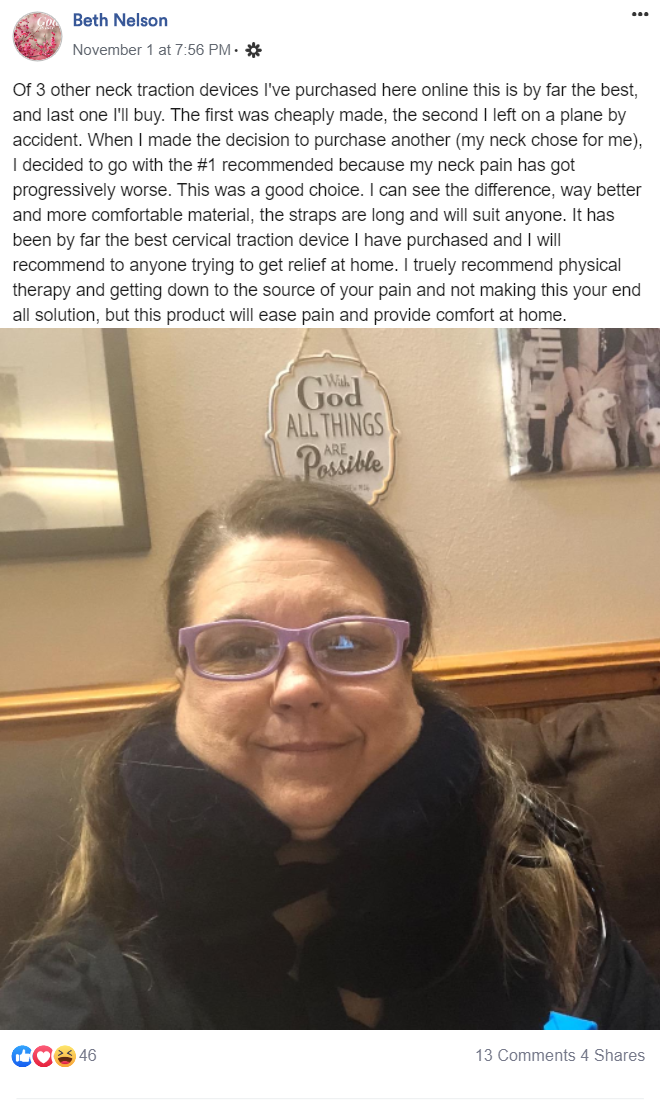 Why do I need the
Inflatable Neck Brace
The Inflatable Neck Massage Brace is perfect for:
☑️ Anyone who has stiff or sore neck muscles
☑️ Anyone suffering from compressed disc or pinched nerves
☑️ Anyone who does does hard labor on a daily basis
☑️ Anyone who spends a long time in front of their computer
☑️ Anyone who desires to improve their mobility due to age-related symptoms
Not only will you be getting some much-needed relief, you'll also be saving tons of money!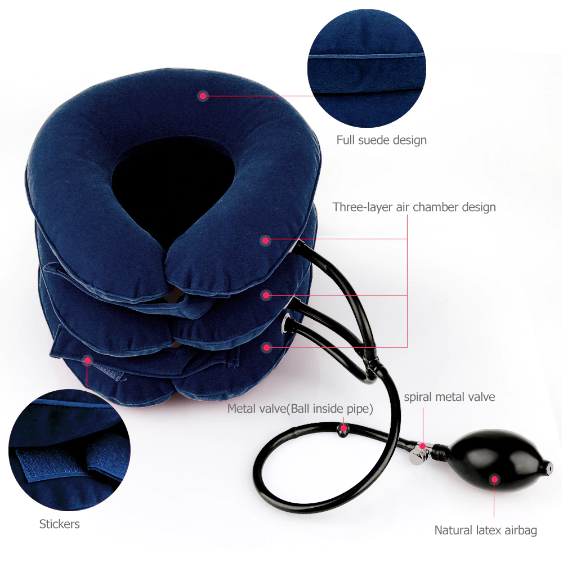 ---